Innovated Splicing Piano
2020-07-04 20:44:29
Allen
4129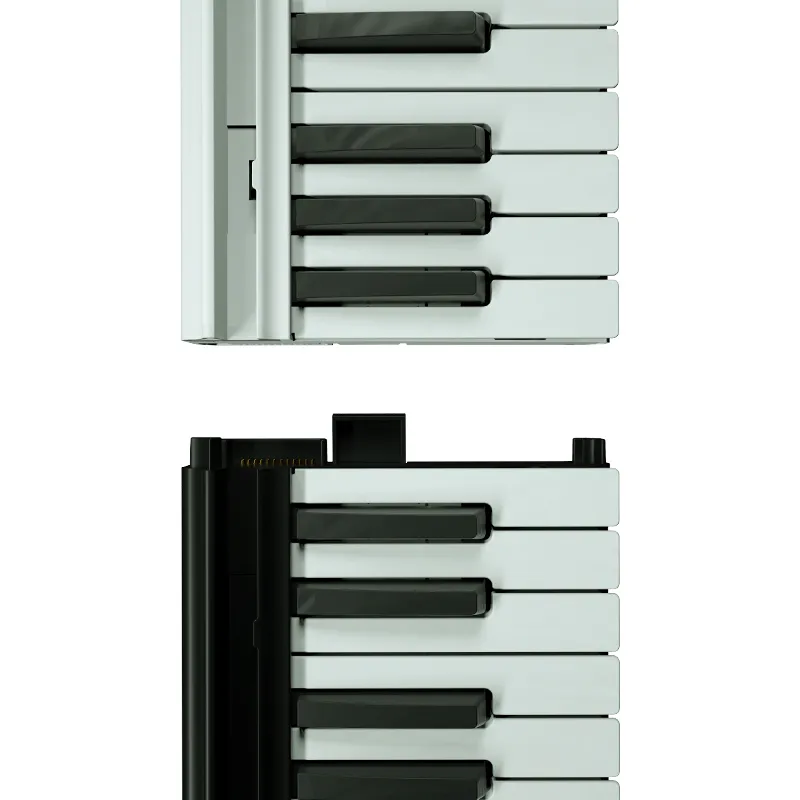 Innovated Splicing Piano
Renew the Definition of Portable Keyboard
As the development of users' need, portable features also become an important aspect for those who want to carry keyboard out. As the first factory launched splicing piano,Bora R&D team provide you a good solution of carrying and store.

How it works?
When you receive the BR-01 Splicing piano, connect two part of keyboard, you will get a 88-keys electronic piano.and open the block button, you will get two 44-keys keyboards and the main unit part can be used independently.

What's the main features?
Except splicing features, an outstanding feature of BR-01 Splicing piano is the bluetooth & MIDI function compared the same level portable piao such as folding piano and roll up piano. so that means, you can connect your ipad, laptop by bluetooth and gain better sound source to make your music.

How's the touch feeling?
This electronic piano keyboard also has velocity sensors, so the touch feeling will be more confortable, meanwhile, you can control the hit power to control its strong and weak of sound, so as to enrich the emotion of your music.