BX16 New Product Has been Launched
2023-06-27 19:10:50
Allen
8204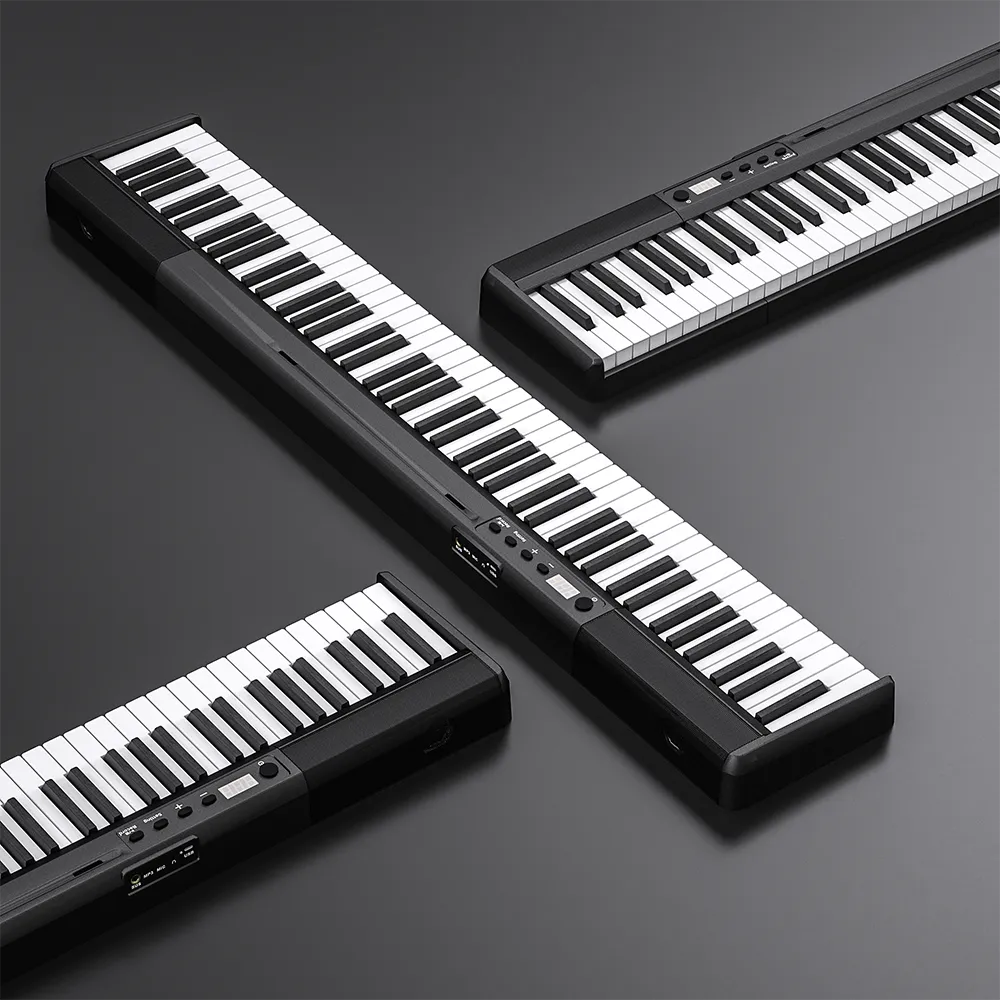 We are excited to announce that BX16 New Product has been launched !
As one of the largest digital piano manufacture. BORA PIANO launched new product BX16 at the end of this year and start pre-order.
BX16 is one of our 88keys portable digital piano, with 128 tones and 128 different rhy thm, double bluetooth function and more.

As in previous years, the R&D department of BORA PIANO will launch new products for the next year as scheduled. here, BX16 is coming! The keyboard material, tone color, function, appearance, shell material, etc. have been upgraded and redesigned. The most importand thing is, the price is affordable.


BORA PIANO is determined to bring music into more homes, providing a variety of portable electric pianos, and at the same time, it can satisfy our customers and cooperative wholesalers' imagination of independent brands.
What aspects have we upgraded on the basis of the original model?
【Double bluetooth : App bluetooth & Audio bluetooth function】 make it much easier to contact with your phone, pad, or computer. Not only supply piano teaching app such as pop piano, Everyone piano, Perfect piano, ect., but also support connect your mobile phone to play a song as BGM when you are playing the piano.

【Material : Lightweight 】In this model. We use high quality ABS material so as to the weight only 5.15KGS of the piano.become one of our real portable 88keys digital piano.

【Imitation wood texture keyboard】BX16 model: we use imitation wood texture keyboard. So touch feeling will be much better and Meanwhile ensure the elegant outlook.

【Minimalistic design of function button】BX16 still uses the combination function key design. But still can satisfied your multifunction requirements. 128different tones, 128 rhy thm, Master volume control keys, Recording, Tone, Demo, Chord, Metronome,Tempo, Sustain, Drum kit, Split, Transpose, Vibrate.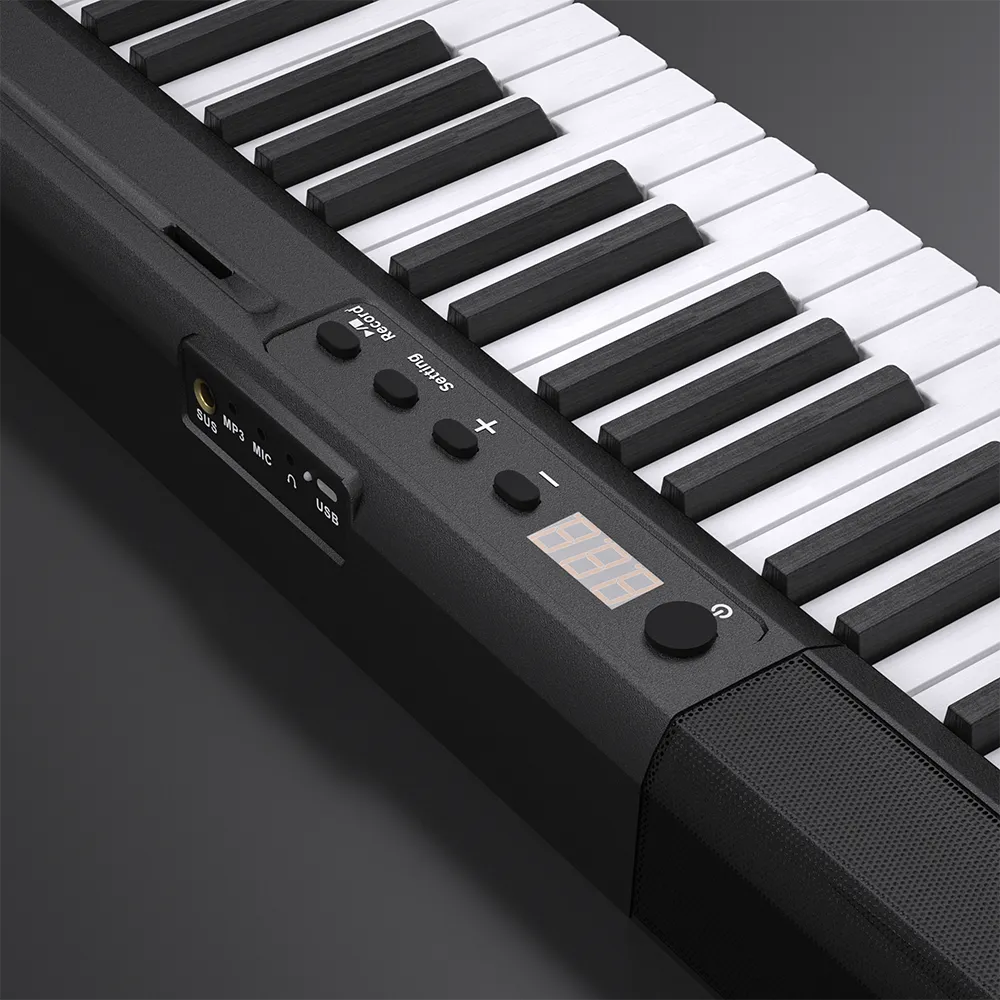 BORA PIANO is your trusted factory supplier. Our primary goal is to provide a realizable and featured product, and a service to our valuable customers who cooperate with us. To help your business better.
All of our product support distribute by quantity, and more valuable services such as ODM & OEM your own brand. so if you have plan for business cooperation, feel free to contact us.